This week we are hosting a live webinar with Monique Singh, owner of a start-up fashion brand focused on sustainability and slow fashion. Monique will be interviewed by Venture Café's Executive Director Anoesjka Imambaks.
Monique Singh fashion brand is a high-end fusion between Indian design elements and contemporary Western facets. Every piece of clothing is timeless, hand-made and focuses on high quality sustainable fashion. In the first year she was able to achieve some great milestones: successful distribution in London, New York and Los Angeles, she was part of the London Fashion Week and the Grammys, and has been dressing celebrities such as Laura Marano.
During this personal talk, Anoesjka and Monique will touch upon Monique's entrepreneurial route, setting up her company as well as her vision on sustainable fashion and fusion design. But they will also speak about dreams, ambitions and the impact of Covid-19.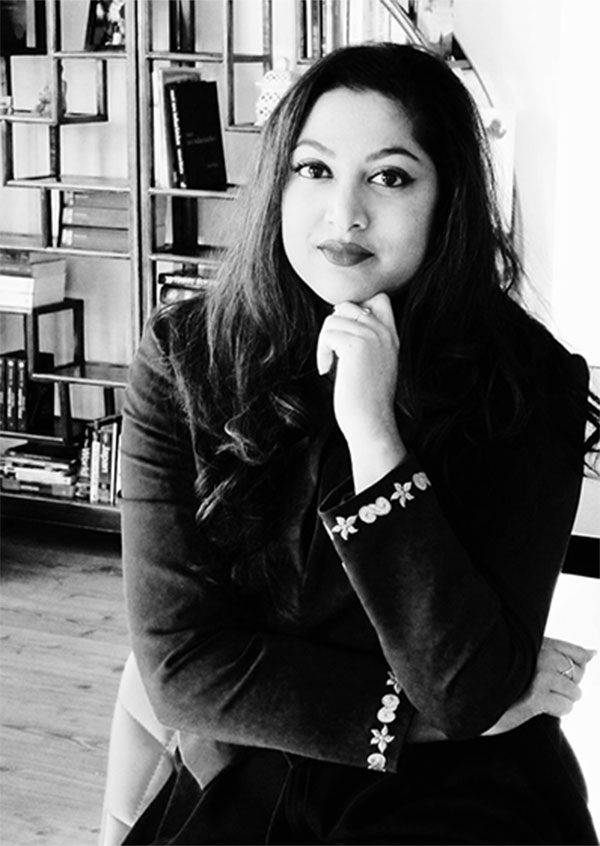 About Monique Singh

Monique Singh is the Founder and Designer behind the brand. Born & raised in the Netherlands, Monique Singh is a child of two worlds. Although she grew up in a world surrounded by Western culture, she has always felt deeply connected to her roots which lie in the Indian diaspora. What started off as a journey of a young woman finding her own unique identity in the world would later become her most important Muse.
As long as she can remember, Monique has had a passion for fashion. Already at a very young age she immersed herself in the world of luxury design, and was particularly inspired by the work of Alexander McQueen, Sabyasachi, Manish Arora, and more recently the groundbreaking work of Olivier Rousteing.
Monique started her career as Marketing & Design manager for several luxury brands where she was able to explore new cultures living in the United Kingdom, Switzerland and the Middle East. As she remained captivated by textiles and the craft of creating elegant, timeless, and unique pieces of clothing, she ultimately decided to materialize her life long dream: her own fashion label.
Taking inspiration from her cultural heritage, art, nature and the places she has lived in, Monique effortlessly brings together the intricateness of the Indian diaspora with the contemporary facets of the western world creating a new universe in fashion.