As a part of our community you have the opportunity to access an awesome Early Bird special! 
About Bentokai
Are you ready to take advantage of new wireless charging technology? No more chaining your phone to a cable for charging, no more proprietary broken cables that are expensive to replace. Bentokai takes the new wireless charging experience and puts it into a warmer, more human enclosure that better fits your living space. We make a wireless charger that doesn't look out of place, makes your life easier and is made from sustainable material.
The Bentokai wireless charger is larger than the average charge pad available on the market today, allowing two phones to charge comfortably at the same time. It's made from strong, durable, light-weight bamboo that features a natural wooden grain. It's nice to know that bamboo is a highly renewable resource that's easy to recycle.
How is it used?
It's simple:
Plug your Bentokai wireless charger into a wall outlet or USB port
Place your phone* on top of the Bentokai wireless charger
Done! It's charging now.
*Your phone should support wireless charging, like the iPhone 8, iPhone X or Galaxy S8 or have an adaptor cover (see FAQ).
Discover how it can work for you
Observe your everyday places and notice where you regularly put down your phone. For instance: on your desk, in the office, next to your bed, in the kitchen, near the couch. Any of these will be a perfect place to put a Bentokai wireless charger. Consider how you use your phone in these spots:
1.    As a wake-up alarm, to get the day started. Put a Bentokai wireless charger on your nightstand and your phone charges while you sleep.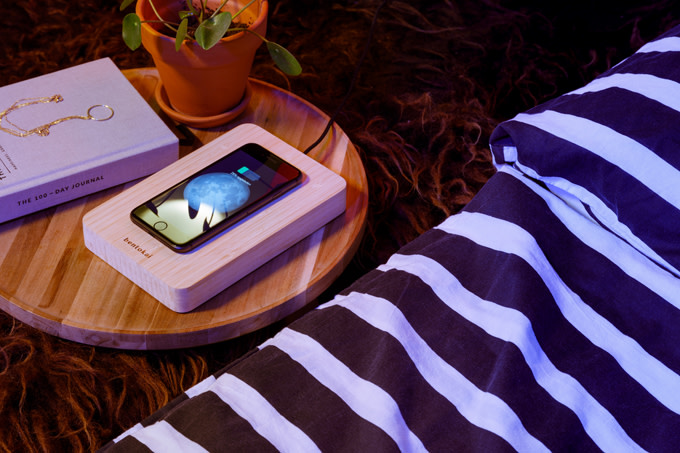 2.    Perusing your Instagram feed during breakfast. Add a Bentokai wireless charger to your breakfast table and charge while you explore.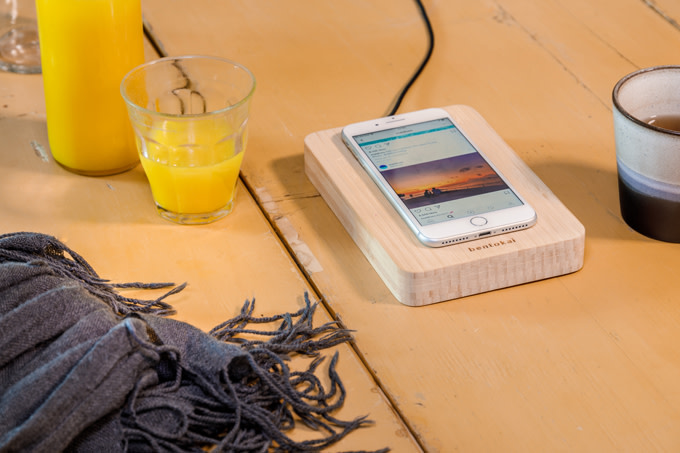 3.    As second screen to keep important information handy while you're crunching the numbers. Have a Bentokai wireless charger on your desk to keep your phone going throughout the working day.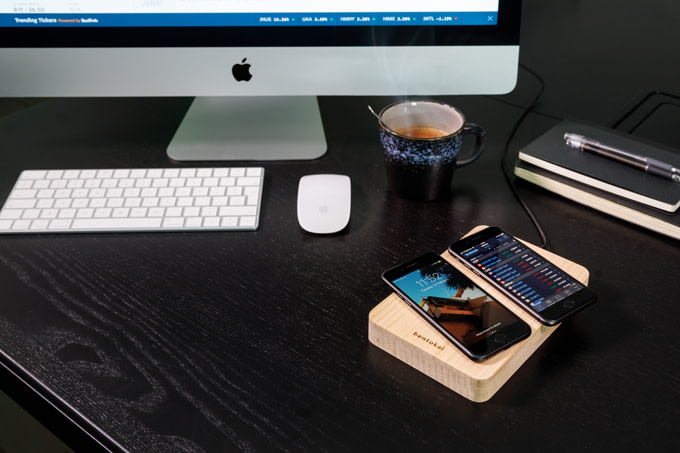 4.    Or to stream your favorite music to set the right creative mood. Include a Bentokai wireless charger in your creative workspace to keep the music playing.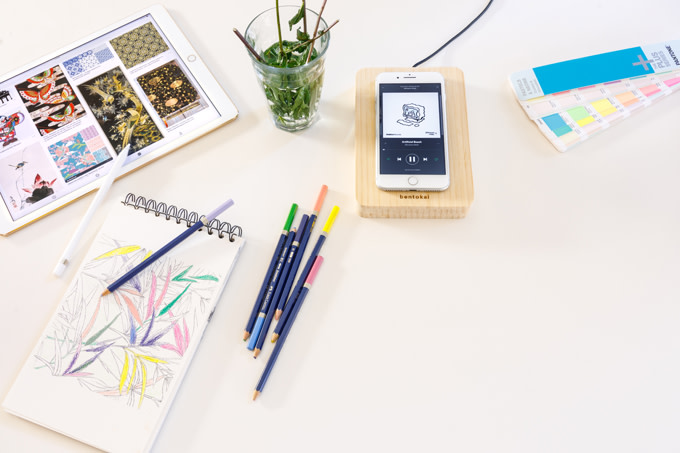 5.    Learning from a recipe video to cook a new dish, or watching your favorite show just because. Put a Bentokai wireless charger in your kitchen (don't mistake it for your bamboo cutting board!)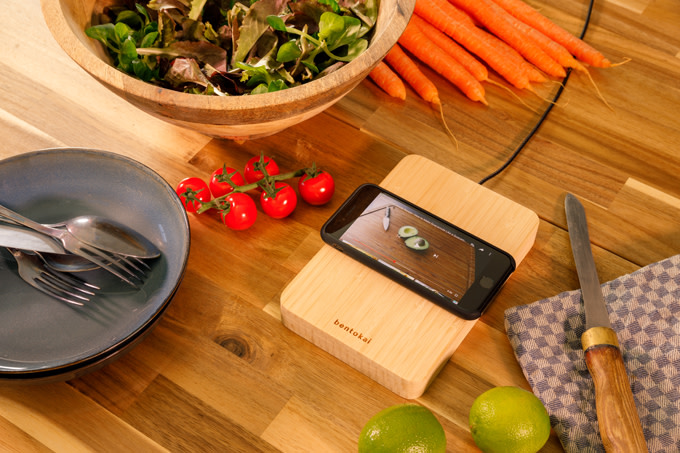 6.    As entertainment center, remote controlling video and music. Your couch area is a good place to charge while you use these heavy battery-drain apps.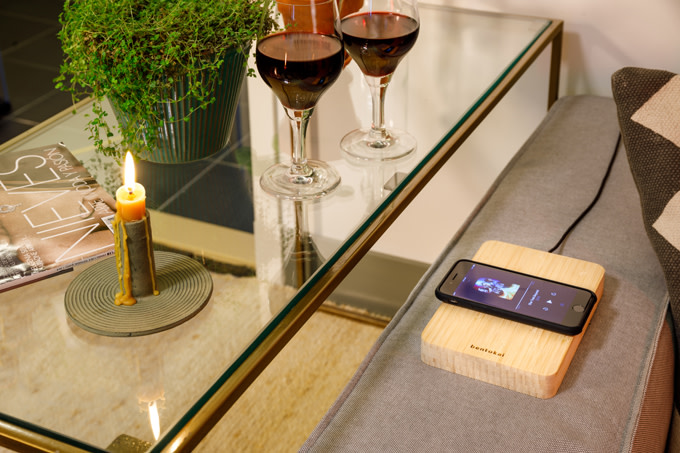 All you need is a Bentokai wireless charger in these spots to keep your phone charged effortlessly.
Features
Powerful and fast wireless charging, adopting the Qi industry standard
Large charging area & sweet spot: No fiddly positioning of your phone
Charge two phones at the same time
Replaceable USB cable* to customize the look and match your interior
Made from sustainable bamboo
*USB cable not included, can be added to your order after the campaign ends.